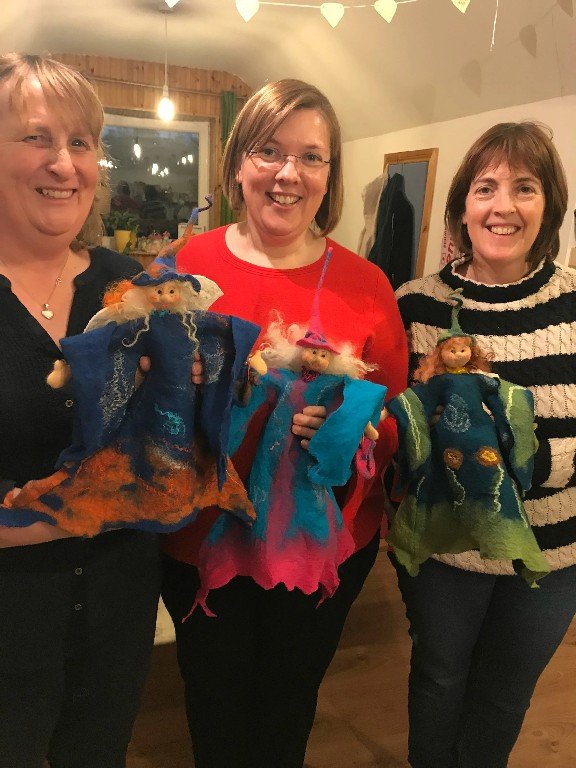 27 Mar

Sure,what else would you be doing on a Bank holiday Monday?
I had the pleasure of welcoming Valerie,Margaret,Sheila,Patricia and Elaine on this fine Bank holiday Monday for a bit of felting.
Our aim was to create a tooth or good luck fairy.
After welcoming everyone and the all important cup of tea,we got down to business.
Here we can see everyone laying down the wool fibres for the fairy's dress.
I love the wet felting process . Some amazing results and after the elbow grease.
Stitching faces , felting bellies,hands,arms,legs .And then assemble all together. All mixed with good laughs and thoughtful conversations.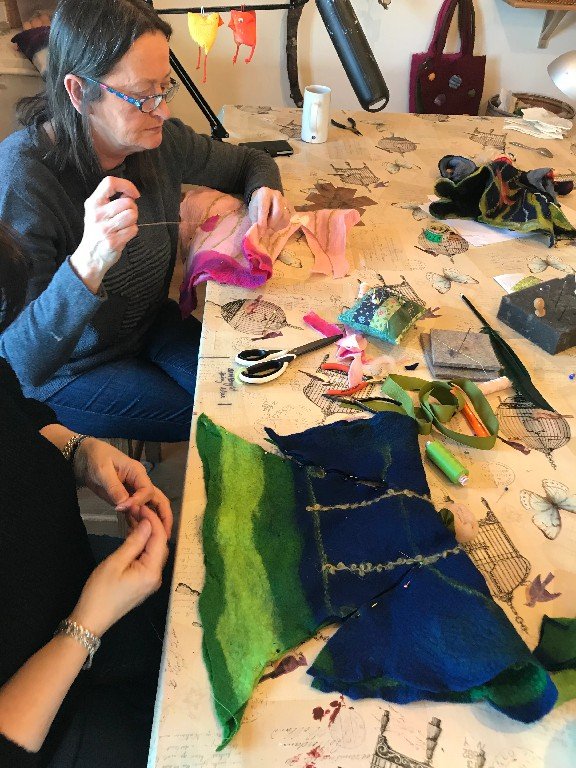 What fabulous dresses these fairies are going to wear.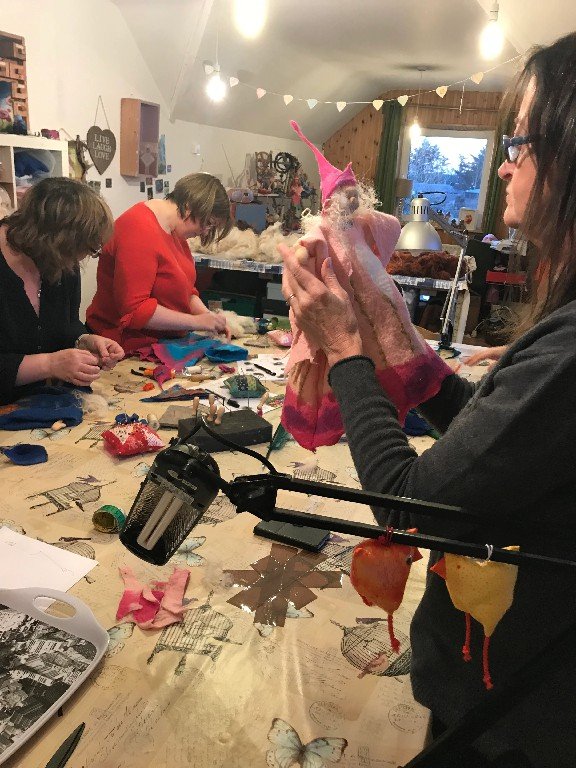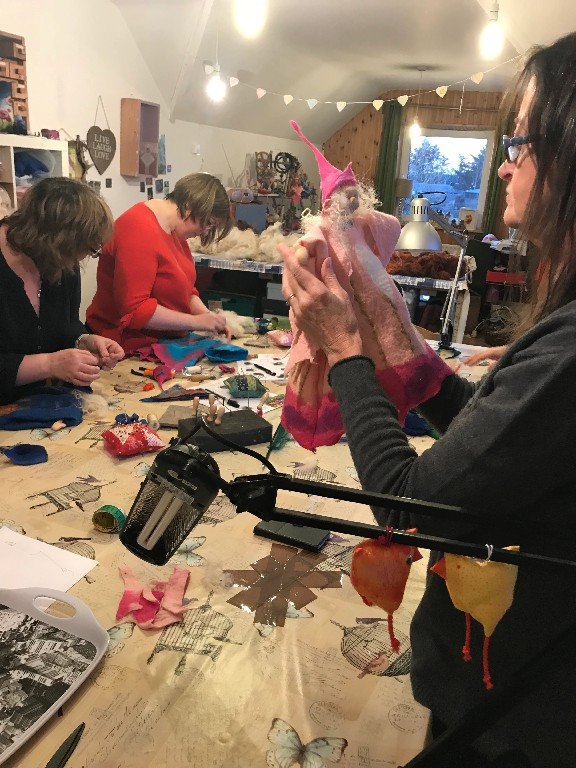 It's all coming together nicely. Each character evolving.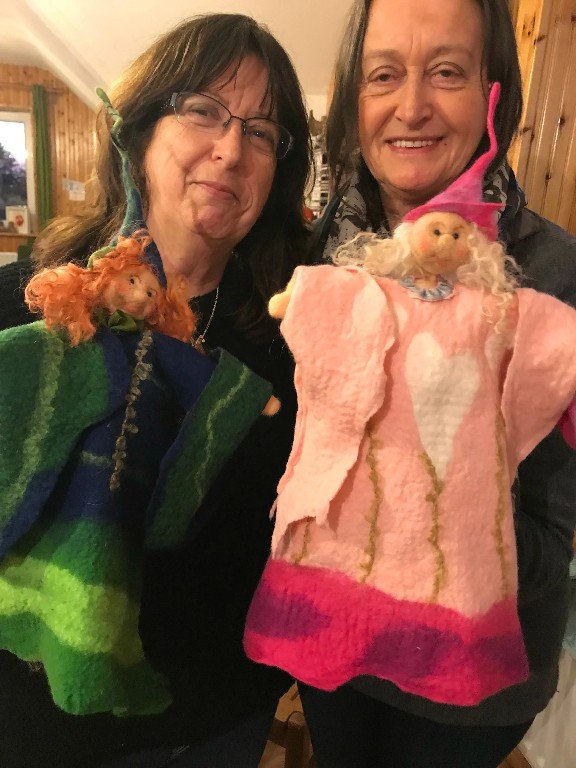 Margarets and Valerie's finished wet felted fairies. They are still a bit wet ,but will dry in a day or two. Well done, I hope the fairies will do you proud. Fantastic work.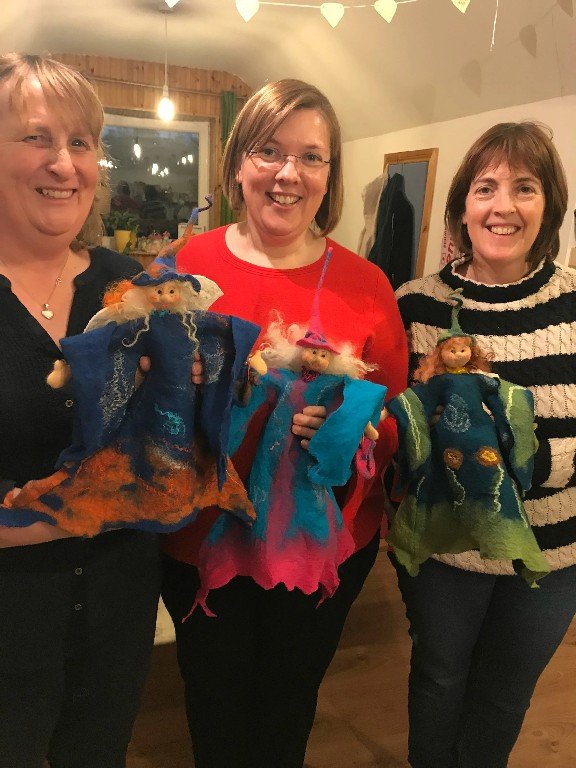 And here we have Patricia's , Sheila's and Elain's Fairy. Fabulous work ladies .
Every fairy looked so different when they were finished.
So happy they all went home with a finished fairy . They worked hard but we had a lot of fun.
Next felting course is the 28th of April ……..chat you then.
Franziska